Welcome to
The Ancaster Fire and Emergency Services
Pictures Page !!!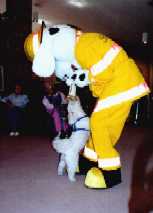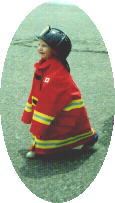 Left: Sparky fights for his dinner at the Highgate Retirement Home
Right: This picture was take at the 1997 Open House at Ancaster Fire and Emergency Services.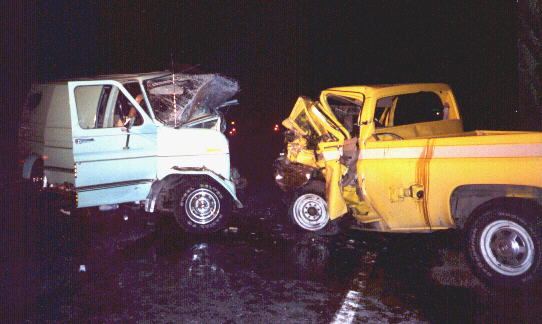 A 1989 head on crash with one fatality.
This was a MVA on Highway 403 in 1989. This truck was carrying Calcium Cyanide Placard# 1575.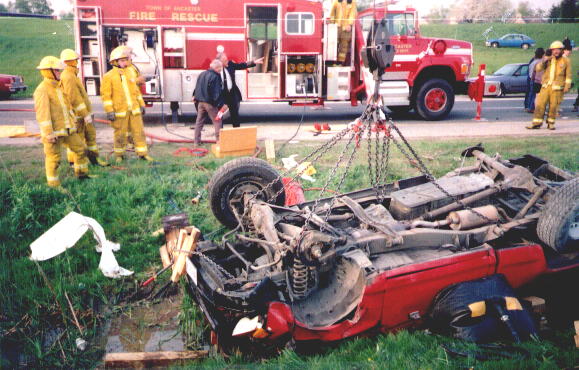 This is our heavy rescue truck using its crane to remove the driver from the cab. This truck was down in a ditch and patient was in the water.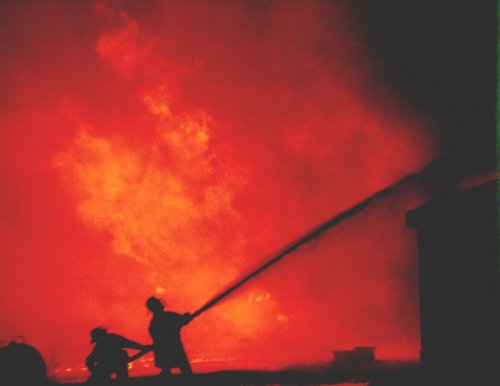 This was a chicken barn fire on Sunnyridge Road in Ancaster.
First Class Firefighters #19 and #9 are pictured here.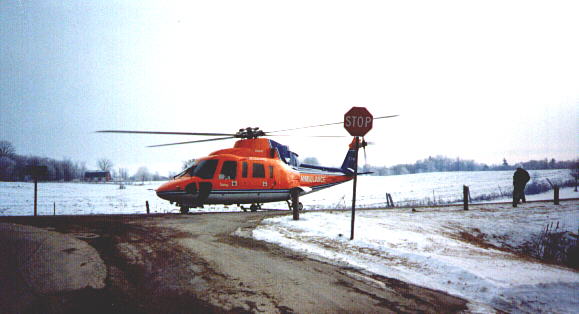 Bandage 1 lands to take a critical patient to the hospital.

Home

Links
For more information about the Fire Department, you can email My friend Jack
This page was created by Jackhammer using Notepad.

If you wish to use any of the pictures here, please email me.


The Mystical Place!