"Blue Horizon" by Chris Tilton
The Mystical Place's Memorial Page

*Proud Canadian*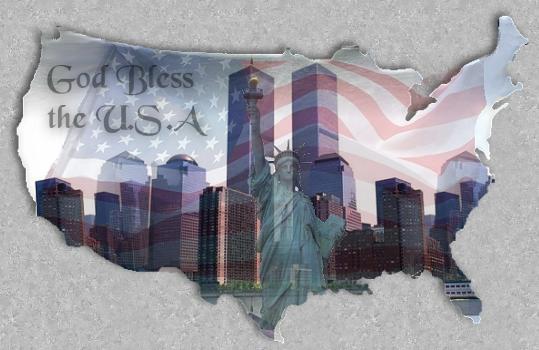 ---
On September 11, 2001, American was hit by a tragedy!
Tragedy just isn't a good enough word though....
What happened was devastating,
terrorists attacked not just The World Trade Center and the Pentagon,
they attacked "A Nation" !!!!
They have succeeded in pulling everyone in the USA and Canada together !!!
Please remember the victims, and the missing, the firemen, police, hospital workers, and ALL THE PEOPLE !!!!
---
Everyone must band together,
Don't let the terrorists turn your heart
The people involved in this travisty will be caught
DO NOT let hatred come into your heart
DO NOT let the devil turn you against your neighbours
Arabic Americans ARE NOT your enemy
Don't become a terrorist
Don't attack others
Love one another
And keep prejudice from your heart.
Please keep the surivors, workers and missing in your hearts and prayers.
Pray for peace and love
Pray for forgiveness
Pray for each other!
By Jackie Doek
---
Each of these images will take you to a different memorial page.
Please keep the victims and their families, rescuers, friends, and the nation...
In your prayers, and in your hearts.
Crying Eagle made by Guy and Den

This image is free to use on non-profit pages
If used on fund-raising pages,
the proceeds must go to the
"victims of the WTC disaster"

c/o American Red Cross, Greater New York
WORLD TRADE CENTER MEMORIAL GUESTBOOK
More Links...
1, 2, 3, 4, 5, 6, 7, 8, 9, 10,
11, 12, 13, 14, 15, 16, 17, 18, 19,
20, 21, 22, 23, 24, 25, 26, 27, 28, 29,
30, 31, 32,
---
Images from friends...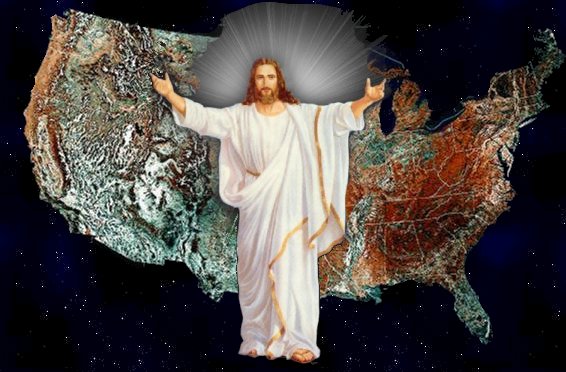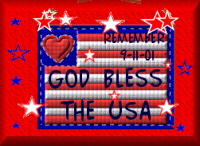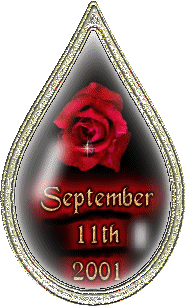 This image was drawn by a school age child in PA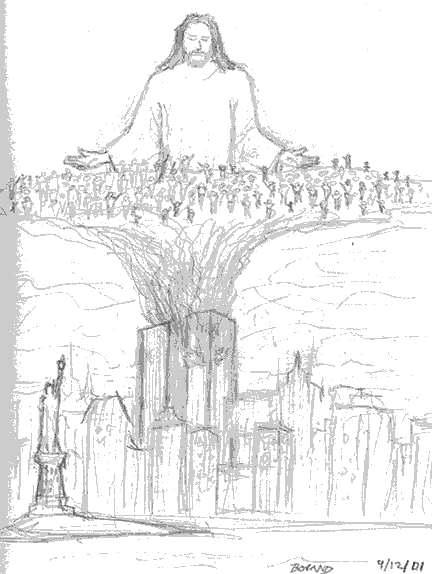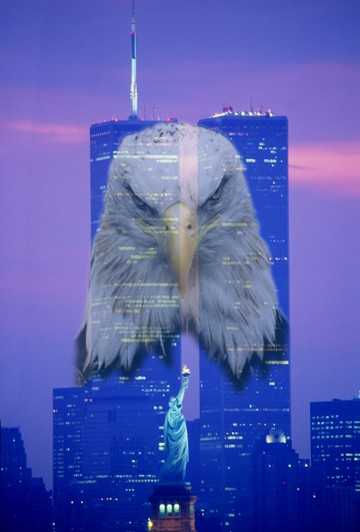 ---
---
---
Please ENTER The Mystical Place !!!
---
---
These pages were created by me, Jackhammer using Notepad. I would like to thank all my sources of files and links and hope we all enjoy our times surfing the net.
Special thanks go to Stationary Heaven for the use of their background.