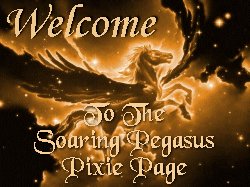 Being a Pixie is a wonderful job!
What do Pixies do?
We dust all our fighters sites to lift their spirits and spread the cheer!
We have many different dust bags just brimming with pixie dust and we sprinkle it into our fighters' guestbooks!
This pixie dust gives our fighters much spirit!
We cheer on our team and work hard.
We are always willing to assist our fighters!
If you would like to be a pixie please go to the Help Wanted section on the Web Brawls Main Site. :)
We would love to have you with us.
Step right up and meet the pixies!!!
Just click on the graphic to visit them.
---
---
---
****Where would you like to go now?****
---

Click to subscribe to Angel Patrol Assistance Forum

Click to subscribe to Web Brawls Chatter
---
Back to The Web Brawls