The Mystical Place's
What Does My Name Mean?
---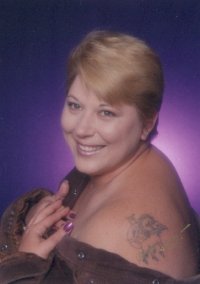 The name of Jacqueline creates a nature that is very difficult to control and stabilize. You are overly-sensitive and sense and feel far more than you can understand or put into words. It is difficult for you to relax and impossible for you to find peace of mind because this name causes you to feel so much. You have a deep, artistic, and creative side to your nature which shows through a love for music and literature. You enjoy the out-of-doors and find your greatest peace and relaxation from the beauty and harmony of nature. Your feelings build up within you and, if you cannot release them through a creative, constructive channel, you could suffer with frustration and much inner turmoil. This name seriously affects your health causing tension in the region of the solar plexus, as well as heart and lung problems and in time could cause a nervous breakdown.











Your first name of Jackie has given you a very responsible, expressive, inspirational, and friendly personality. Expression comes naturally to you and you are rarely at a loss for words; in fact, you have to put forth effort at times to curb an over-active tongue. Self-confidence has made it easy for you to meet people and you are well-liked for your spontaneous, happy ways. You sincerely like people and do not often experience loneliness; your work and home-life are likely filled with association. You enjoy music and could have a fine singing voice; however, the study could be somewhat difficult because you do not find it easy to apply yourself to concentrated study for long periods. In this respect, this name is not altogether constructive; it creates a somewhat scattering influence which makes it difficult for you to finish what you start. This name brings disappointments and emotional involvements through too sympathetic and easily influenced a nature.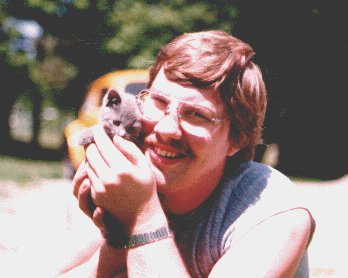 The name of William gives you a very individual, reserved, serious nature. You stick stubbornly to your ideas or decisions, in spite of any appeals or advice; you are not willing to accept a compromise. You prefer to be alone with your own thoughts, rather than in the company of others. This name restricts spontaneity in association with others and the fluency of your verbal expression. When you are required to express yourself in personal matters requiring finesse and diplomacy, you feel awkward and embarrassed. Although you realize perfectly well what is expected of you, you are unable to find the right words, and hence you end up saying something inappropriate in a candid way. You can express your deeper thoughts and feelings best through writing. Your friendships and personal associations are rather restricted, being limited to those of a similar nature who can understand and accept your rather straightforward yet reserved manner. You are steadfast and loyal, and do not allow gossip or anything belittling to be said against those whom you accept in friendship. You find satisfaction in being outdoors or in getting out into nature, or in dealing with the products of the earth. You would have an inclination for fishing or camping, and enjoy meeting the challenge of the outdoors. There is originality and depth of thought contained in this name, particularly along practical and mathematical lines. This name can adversely affect the health of your respiratory organs, the heart and lungs. Also, you are prone to suffer from weaknesses centering in the head.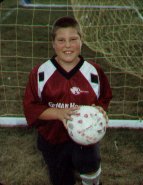 Your name of Matthew has created a most expressive nature, idealistic and inspirational, driven with a strong inner urge to be of service in some way that would uplift humanity as a whole. However, there is a tendency to assume too heavy a burden of responsibility for others, which leads to worry and over-concern. People with problems are drawn to you as they recognize you as one who has understanding and gives not only sympathy and comfort but provides also some constructive advice or assistance. You have a generous quality to your nature, but you must guard carefully against giving more than you receive or you will find yourself doing without because you have helped someone else. You love people, family, home, and friends and try to be a parent to the whole human race. You have a certain stability in your life, but may experience some problems in business affairs through a tendency to be somewhat scattering with your efforts. Any health problems would show as tension in the nervous system brought on by worry.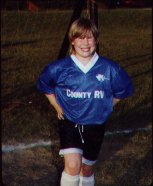 Your first name Jori has given you a rather quiet, reserved, serious, studious nature. You have sensitivity and appreciation for the finer and deeper things of life, the beauties of nature, music, art, and literature. The people who mean the most to you are those who can offer you intellectual companionship. It is only when you are among people who understand your deeper nature that you can really be yourself. The experience of having your remarks taken lightly or belittled, particularly during the early years of your life, has caused you to keep your thoughts and feelings to yourself. You do not express yourself spontaneously when conversing with others; hence other people may often regard you as being aloof, and even unfriendly. Your difficulty in putting your deeper thoughts and feelings into words can lead to problems in more intimate associations. This name has caused you to live much within yourself. You are rather easily hurt or offended. At such times you can withdraw into a mood, and may not even speak to others. Aside from these points, this name contains many fine qualities. You are a thoughtful, analytical person, and you know your own mind, even though you may not speak it. You are very conscientious and competent in all that you do. You take seriously any responsibilities that you have--in the home, in the community, or at a job. Worry and mental depression could be problems in your life. Physically, any weaknesses in your health would centre in the heart, lungs, or bronchial organs.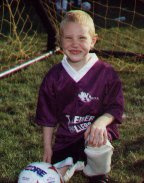 The name of Cody causes you to take your responsibilities seriously. You love the security of a home and family and are fond of children. Although you have good business judgment, you are not too aggressive in your dealings because you do not like to create issues. You would be successful in any position dealing with the public as you have a diplomatic and tactful manner and can put people at ease. You have a patient and kind nature, and people are drawn to you because they feel that you are understanding and responsive. While you are honest and responsible, one weakness that is paramount in your life is your lack of self-confidence and initiative. Generally speaking, you have few problems with your health; however, there is a weakness affecting the fluid functions of the body.

---